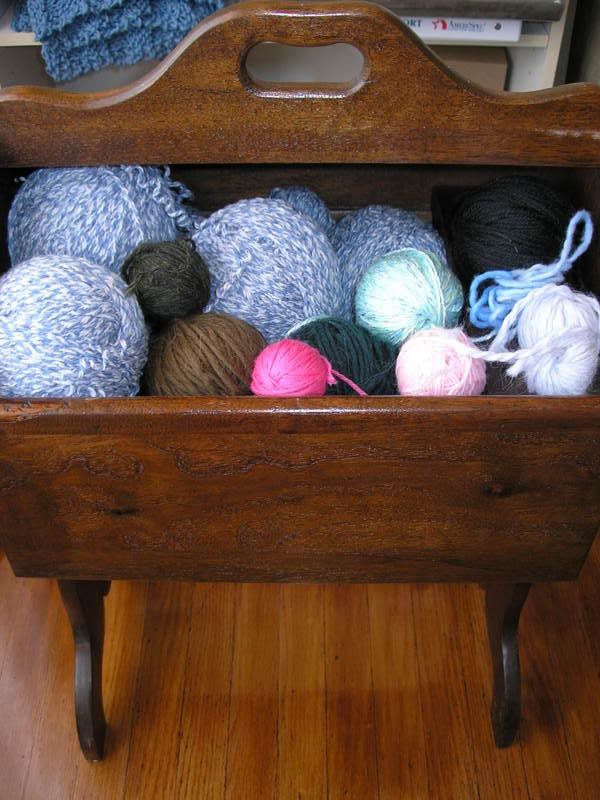 Flash Your Stash. Prepare for shameful little stashing.
My first image - the remnants of a good time: this is my lovely heirloom knitting stand, and as you can see, lots of little, somewhat useless balls. Or at least, I have found no use for them yet. The Big Blue ones are recycled from a sweater my mom made in super jumbo. I wore it maybe 5 times over as many years. Little ones maybe RAK'd out at will.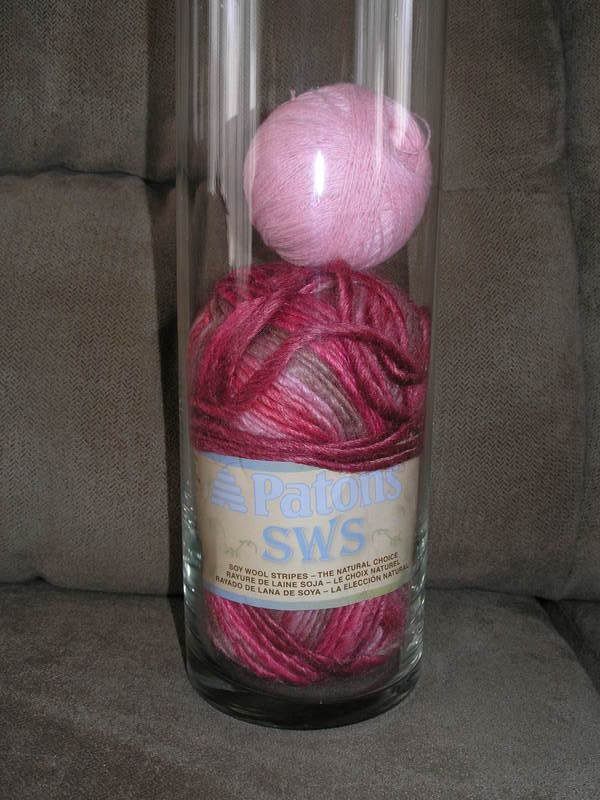 Image number two: Stuff I'm proud to have in my home. Both courtesy of Aruni - my mellow SP. The SWS is earmarked for armwarmers. My house is really cold in winter. The cashmere laceweight on top of it is for dreaming about. There are 380 yards. A scarf, perhaps? Nothing is calling to be knit at this point.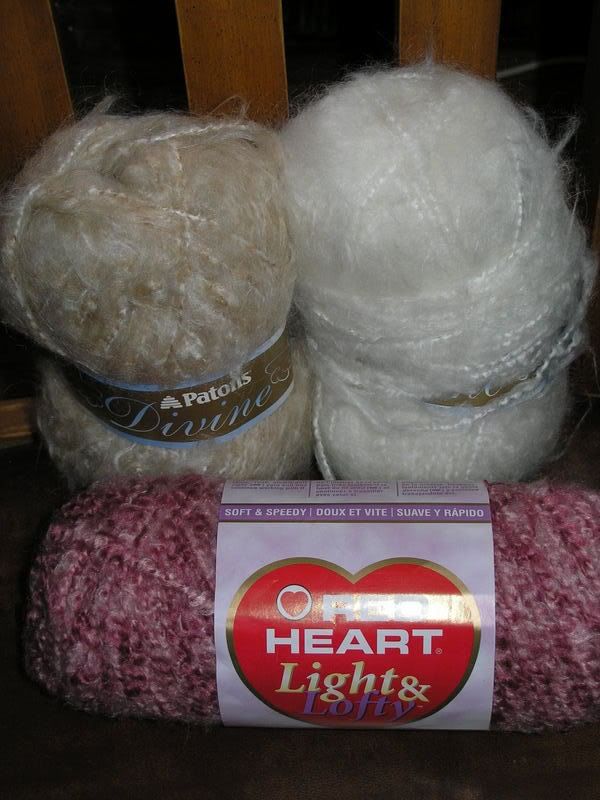 And the final image. My shame. My horror. This stuff once made me drool in anticipation. I once thought it was amazing.
The brown is for doll hair, and the pink is being made into a blanket . . . the white? Well, I was planning on another pair of mittens or something . . . I don't know if I can do it! I just don't know . . . Wow, I used to think this stuff was so nice!
Yes, that's right. That's it! As my LYS says, I'm project oriented. I don't buy anything without having a project in mind and a pattern in hand.