My yummy hempy T-shirt is well underway! The lacey bit is all done, the eyelets are all done, now I'm on to st st rounds. I really want to have it all done and ready for the TTC-along on June 9. It's a very motivated knit! Here it is, thus far:
Doesn't look like much. It needs a good blocking. Oh, and the rest of it needs to be knit on of course.
Here is a blurry photo of the button Amy R. Singer gave me on Friday -- see how well it goes with my knitting bag? We were meant for each other!
I'm absolutely aching for peonies!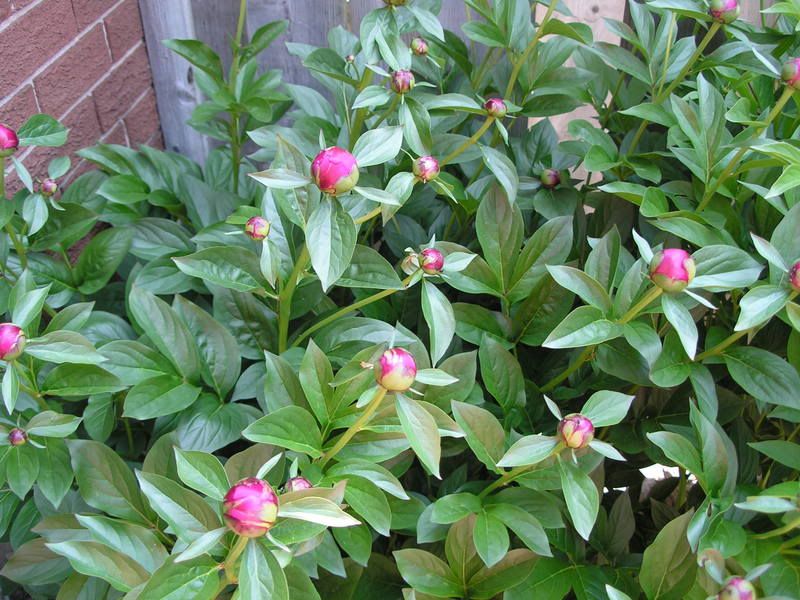 They're so close . . .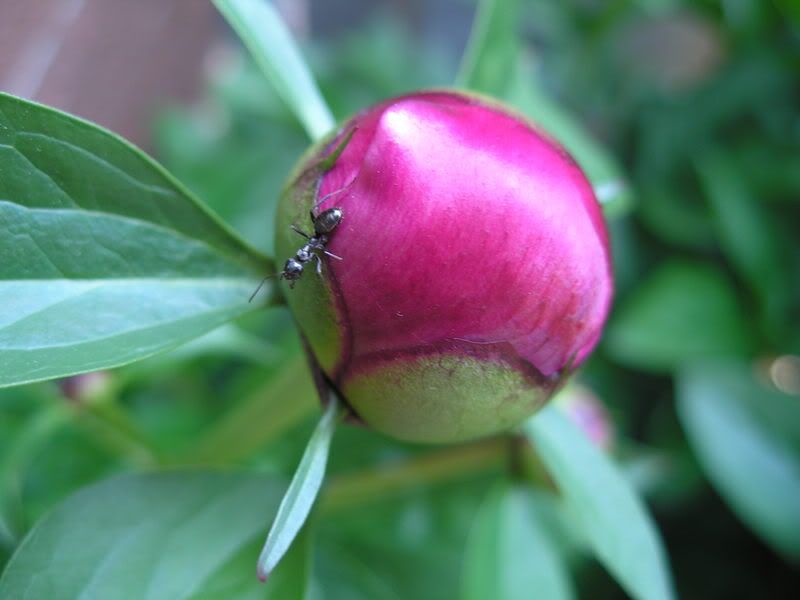 they tease me . . .

it's not fair! I want them NOW!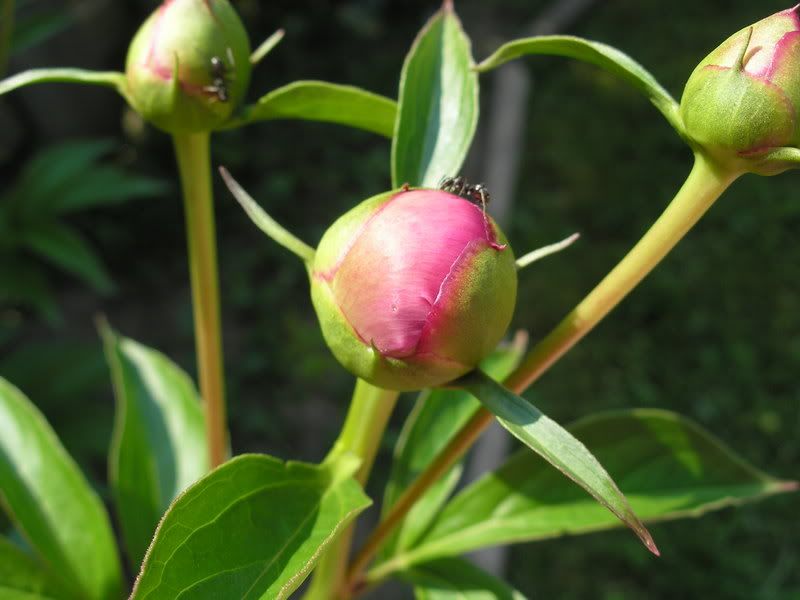 Instead, I get Lilacs. They smell fantastic, and they're lovely. . . but they aren't peonies!!