Okay, our mouse is screwed up and it's driving me bananas!
For every click you operate, the mouse registers 3-10 clicks. It's maddening!! So forgive my wacky, order-less post. I can't move the pictures.
First off, this is an
end paper mitt. (You don't know how hard it was to make that link. Stupid effing mouse!!)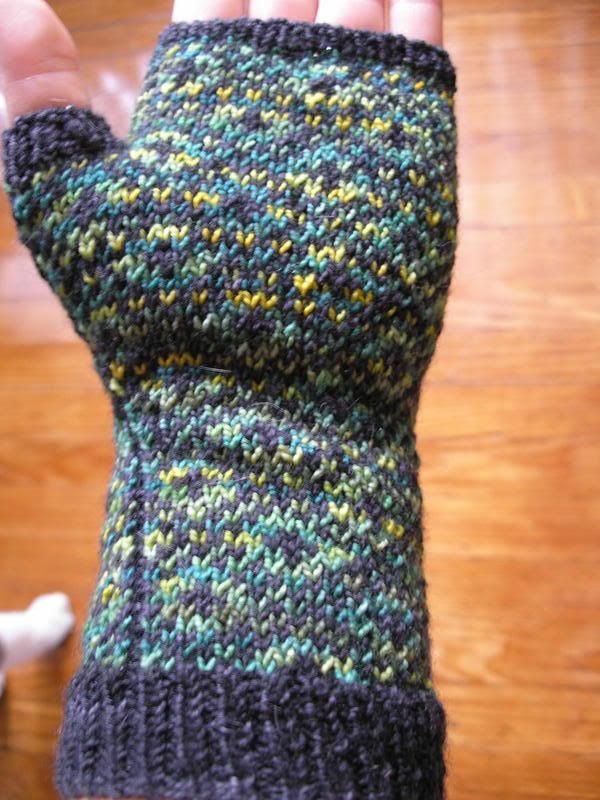 Oh yes it is!! Un-focus your eyes and take 2 steps back. Yeah, I agree, it's a great pattern, but this is not the yarn for it. Note to self: No Koigu endpaper mitts - or, if attempting, reverse the background and foreground colours . . . maybe that would help.
The Dashing Challenge! One pair of
Dashing
in 27 hours. I'm most of the way there.
I sort of neglected to remember that my dad's birthday is today. Well, it was a combination of neglecting to remember, and not really knowing what to get him. So I decided on Thursday night, as I lay in bed, to make him some fingerless mitts. He has a paper route thingy, and I'm sure his hands get cold in the fall. So I bought the yarn at noon on Friday, and need to have them finished by 3 on Saturday (today).
This is the progress after a shift at work. I'm so glad I can knit at work.
There were a few mods - I cut some rows out for my own sanity, and I screwed up the thumb opening . . had to kitchener it . . . it all worked out, but the thumb placement is not ideal.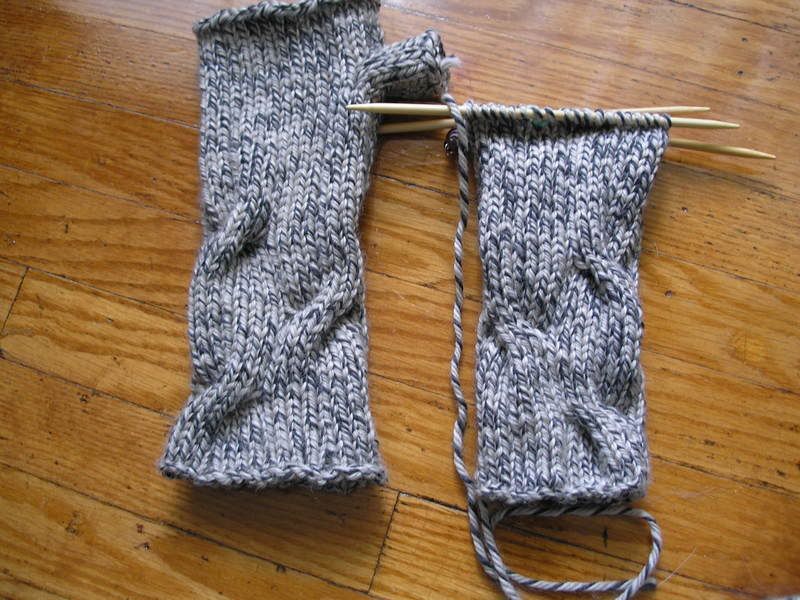 This is how much I had done after 12 hours. I think I can finish them in about 90 minutes.
And now for yarn. I finally found the camera - yes, Mr. Wonderful took it with him. Then he brought it home and hid it in plain sight. Sigh.
Here are the yarns I obtained last weekend.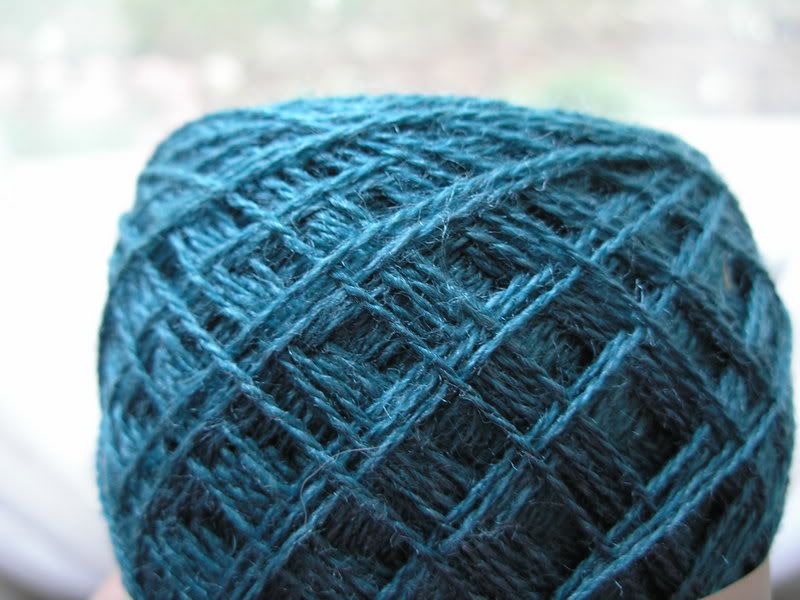 A lovely colour, wouldn't you agree? Mmmm . . . can't wait to knit with this.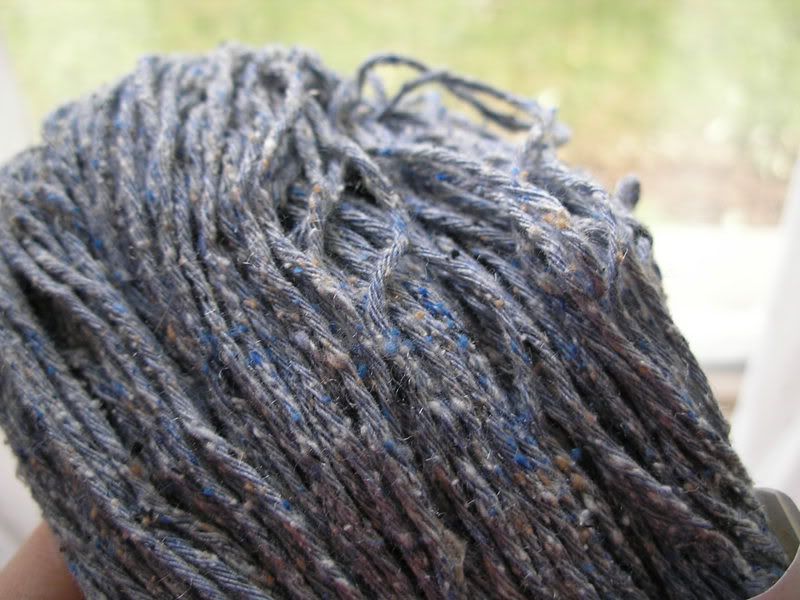 Silky Tweed. I'm really on the fence with this yarn. I want the Tangled Yoke Cardi, but I'm not 100% on my choice with this yarn. It's kind of the same colour as my jeans. Okay, so I could wear the cardi with my cords, which are brown, and it would look amazing. But do I want to shell out that kind of cash for a cardi I plan on wearing only with one pair of pants?? Do I?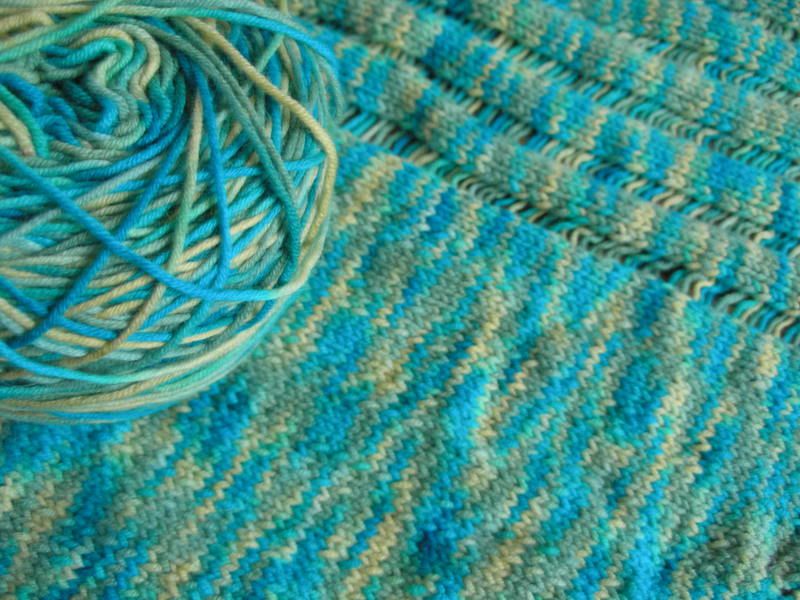 And my new
Clapotis
! Underway and lovely. I'm really looking forward to wearing this with pride! And I love how the pattern breaks up the pooling, because I thought I was in trouble with this yarn at first -- I really don't like the pooling . . . but the ladders give the eye a break. Wonderful!
Gotta get back to dashing through Dashing!