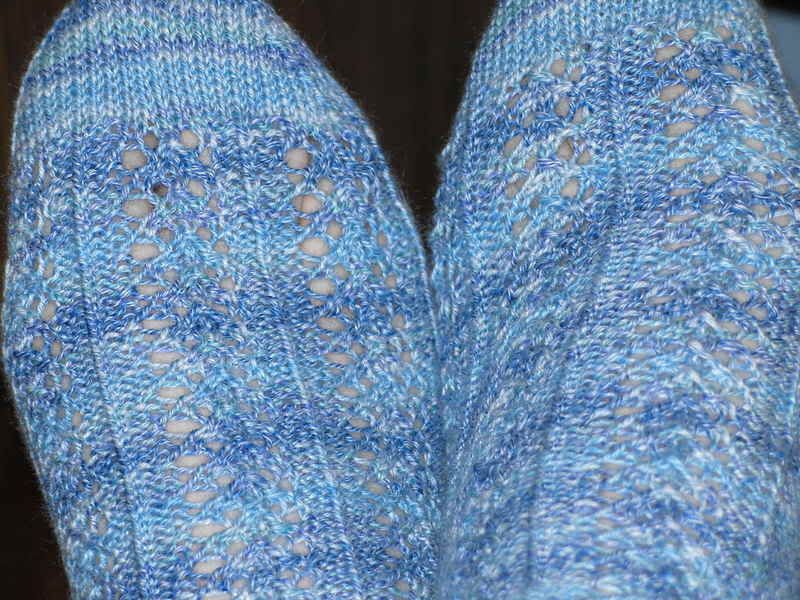 Here they are!
First up, Hedera - completed last night.
Here is a close up of the lacey goodness!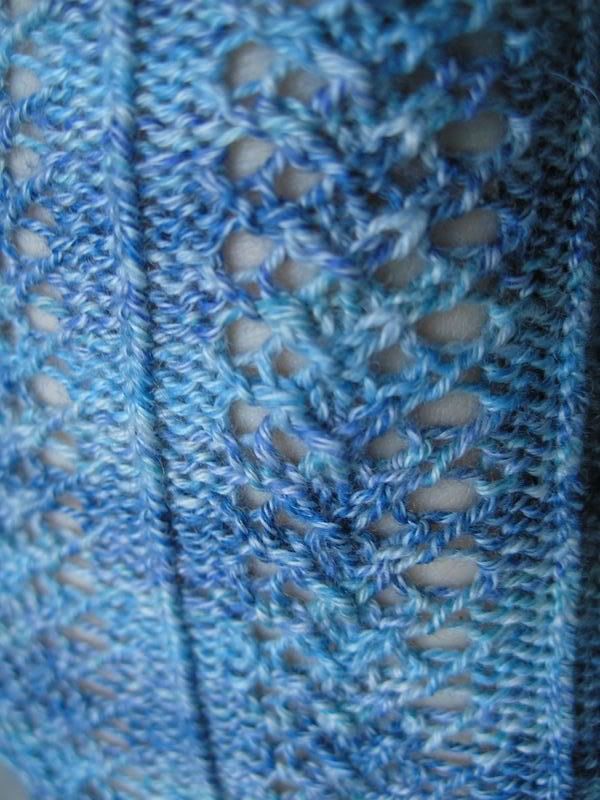 I still don't like handknit socks. I hope these get a lot softer in the wash. They hurt to walk on.
Pirate mittens - still a bit ominous and foreboding, but DONE!
They're going to my manager's grandson. Apparently he loves pirates.
The second buttohole bag. Felting was not so successful this time around. I have learned that in order to felt, one must knit at a much looser gage. Duly noted. I may give this to a pregnant lady I know so she can have baby's essentials on hand at all times.
My first entrelac experience. Also didn't felt well -- for the same reason. I was hoping to cover up the mistakes with felting . . . alas. It's cute though. No idea what to do with it.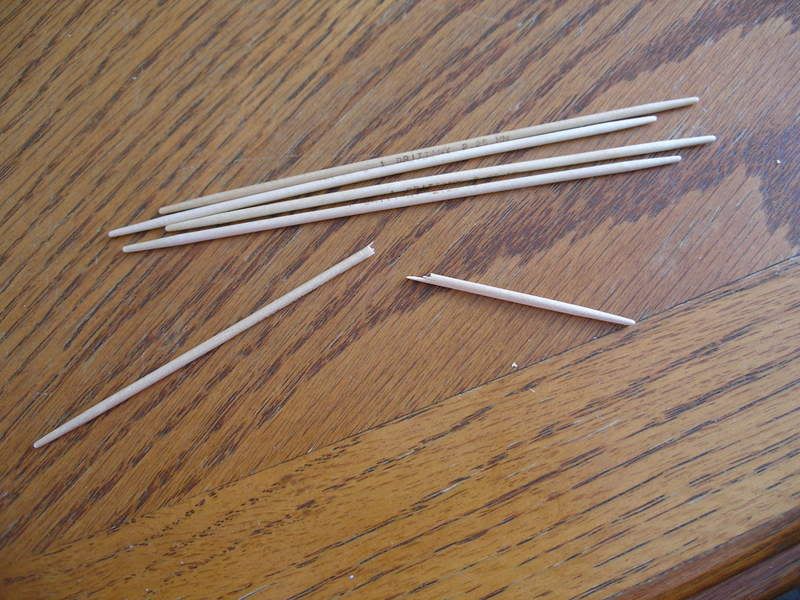 And now, this -- my major disappointment. These are only a few hours old, and it happened on a straight knit row. Sigh. They're going back from whence they came.