Life is getting me down, y'know?
There's way too much on my plate, the weather sucks, and we lack A/C. Even my knitting refuses to co-operate with me lately -- and I can always count on my knitting!
Projects that are stalled and pretty much forgotten:
Leda's Dream, and my toe up sock. Why? Because I can't figure out short row heels. I printed off a recommended pattern, but it has been misplaced.
Project that is just killing me:
Swan Lake stole, formerly MS3. It's beautiful, don't get me wrong, but this whole thing has been an uphill battle.
Now the short rows are calling mutiny and I think it needs a time out.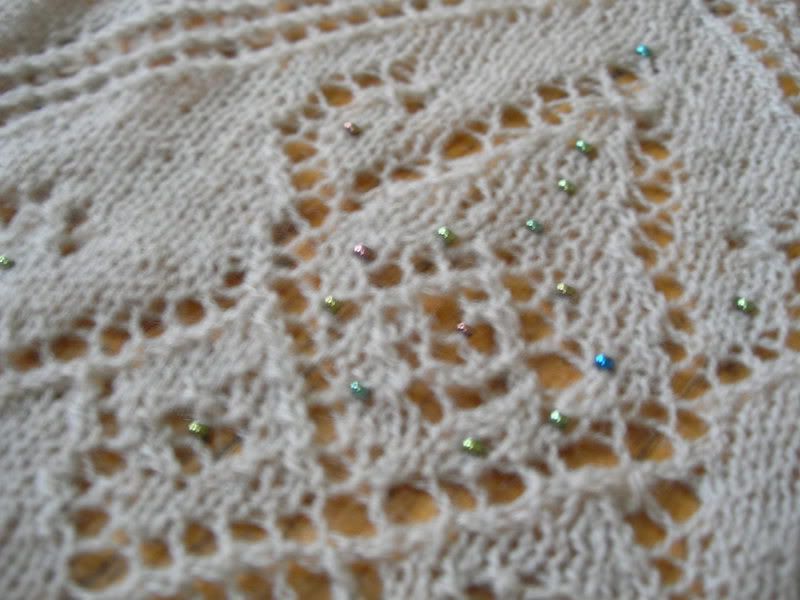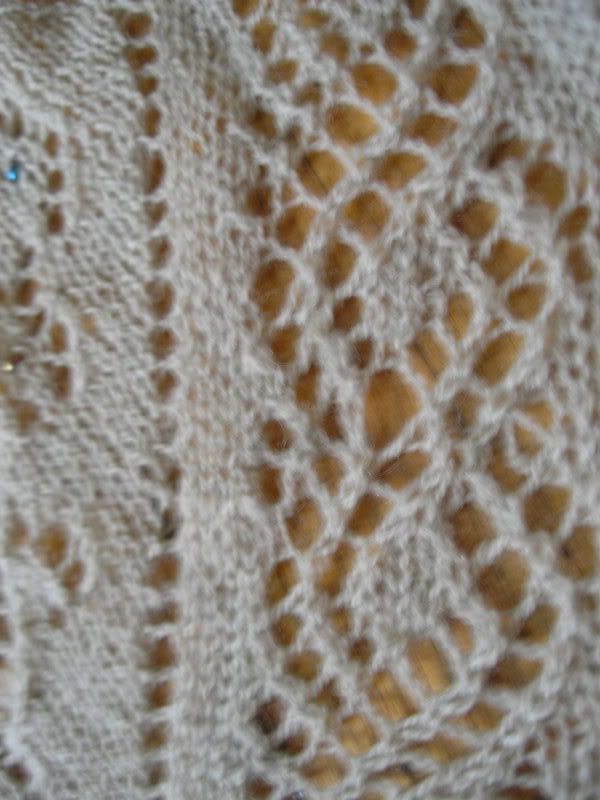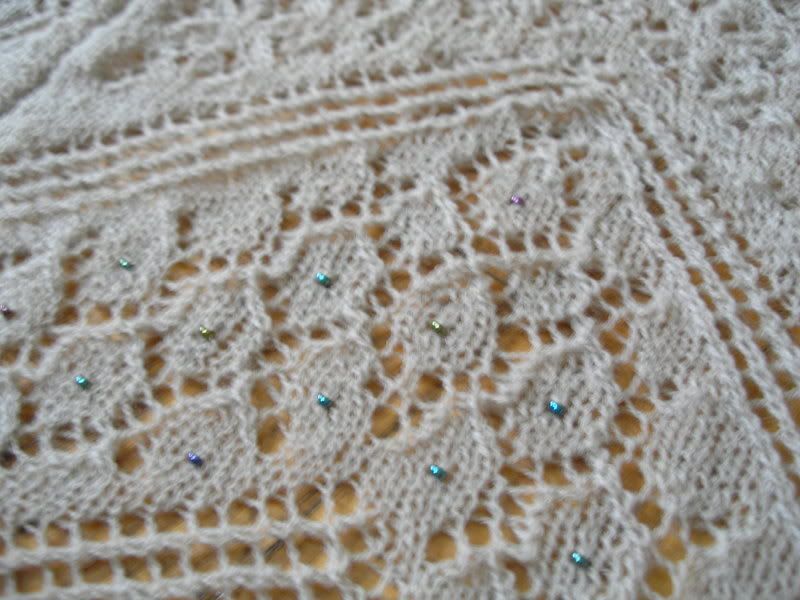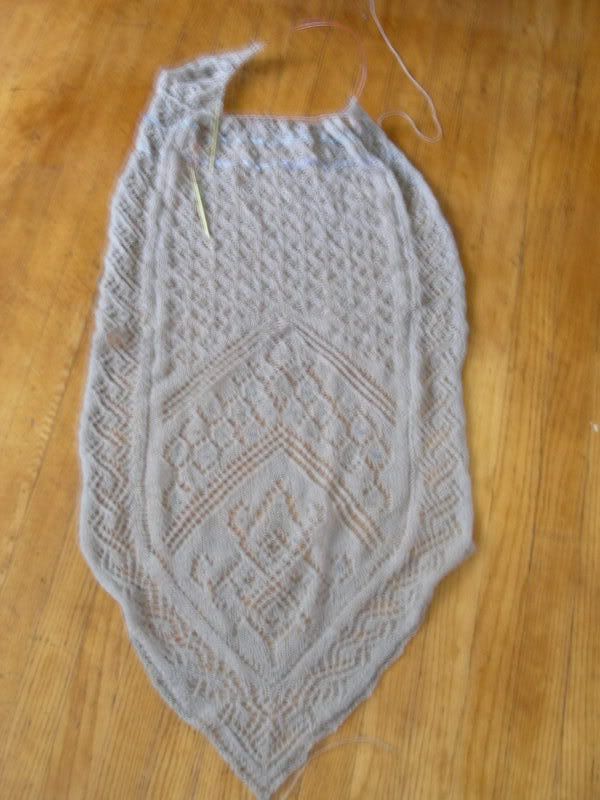 End of my rope events: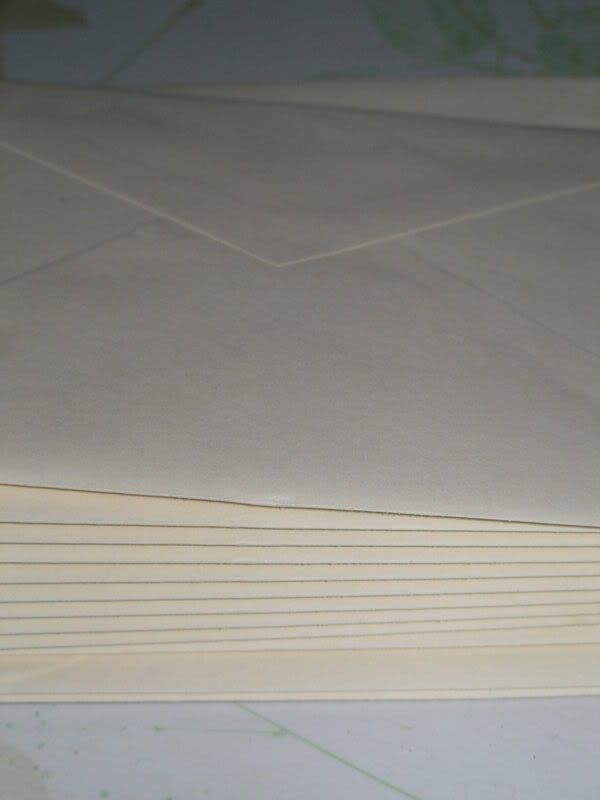 My brother is getting married for the third time in 3 weeks. He has asked me to distribute programs, do a reading, and MC his reception. I have also been volun-told to throw the bride a shower - decided about a week ago. Fifteen invites, one week of planning, 2 weeks to the shower date. I'm hoping no one can come.
I was also asked to do his engagement portraits. I said no. Take advantage much? Seriously.
And the kicker is, he's the older one. You think he'd realize he's impinging on my goodwill.
Work is also tipping me closer and closer to the edge. I got a new job at work. I'm a temporary trainer for the next three months. It's good experience, I guess . . . but it means I have a very up in the air schedule. I don't know, for example, what I'm training, or what shifts I'm working this week, even.
But amongst all this aggravation and despondency, there is a light. . . called Knitty SP!
I got a package from my silent and sneaky pal!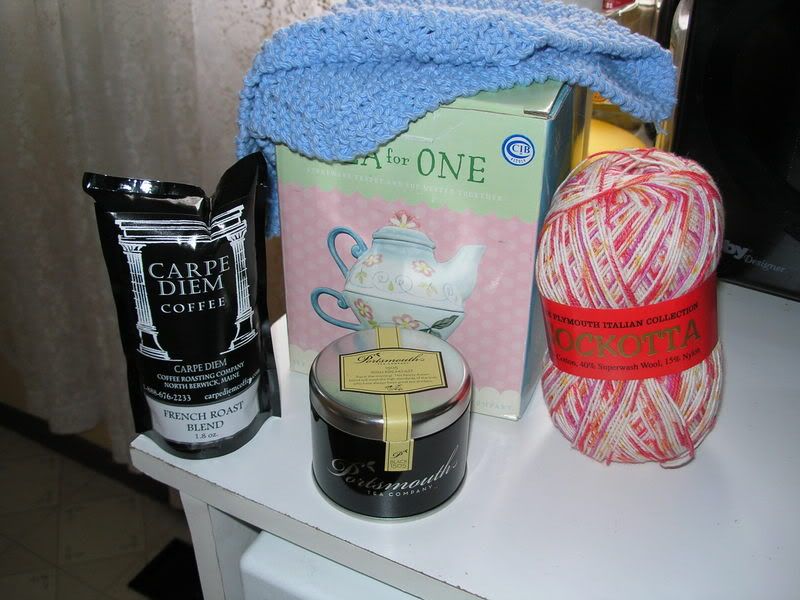 Here you can see a lovely breakfast tea (it really is a wonderful tea), some coffee - sadly, pre-ground, so likely to be fine . . . I'm hoping we can use it, regardless. A really cool tea for one pot - the top is a tea pot, and the bottom is the tea cup! And some yarn.
Want to see more of the yarn? Okay.
Closer? You got it.
Lookit those yummy candy colours! Mmmmmmm . . . .