So yesterday, I had a meeting at work, 2 hours after my shift finished. How to kill 2 hours?
Well, I have to find a dress to wear to an upcoming wedding, so I went shopping. Now, dress shopping is not the best way to break out of a foul mood. HOWEVER, right across the hall from the clothing store in the mall, there is a yarn store. (How telling is it that I always typo yarn to be yearn?)
And that yarn store is having a sale!
Now, I wouldn't say it immediately lifted my spirits, but I will say this: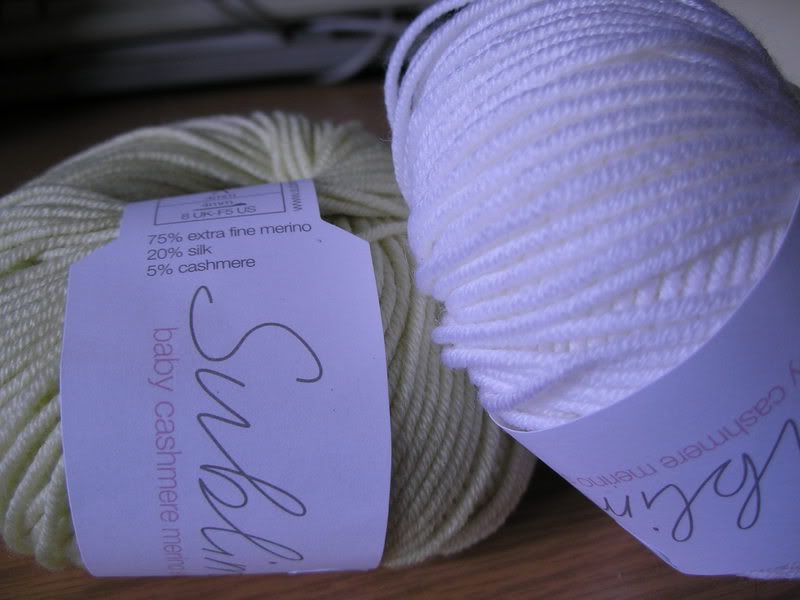 Yum.
Destined for an illusion scarf.
If I have time, I'm going back for some needles. Who can resist Latern Moons on sale??