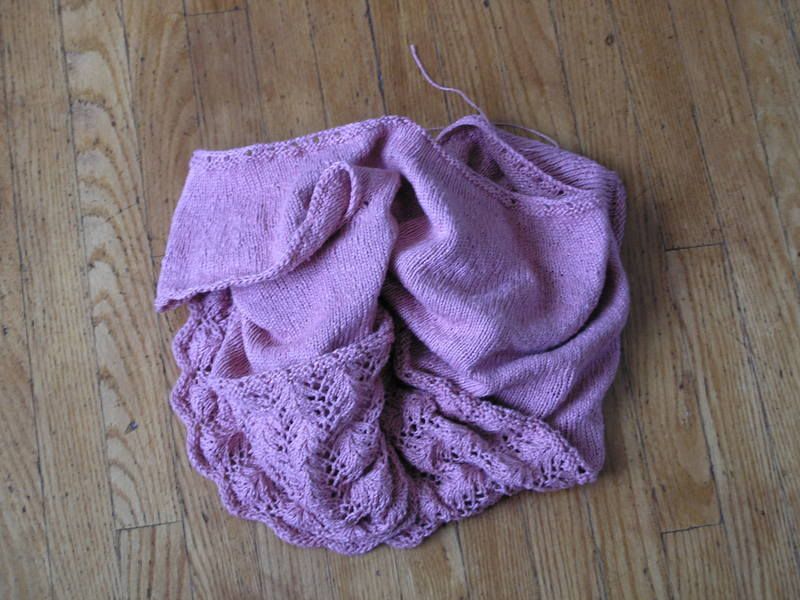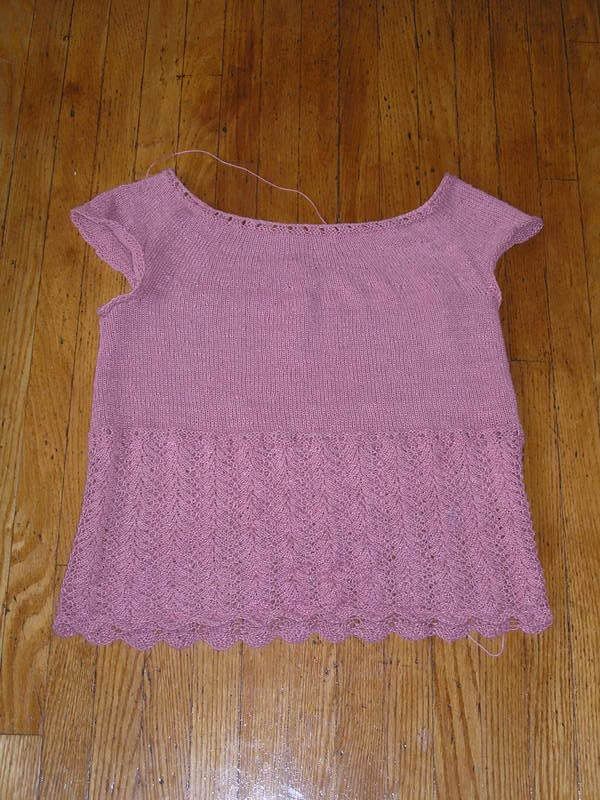 yes, that's right, the knitting is done! Now I just have to block it, and I can wear my lovely hempy T with knitting pride! Oh, and weave in 2 ends.
I even knit the 54 inches of i-cord already.
And it's confirmed, I will be going to the TTC along on Saturday. I can't even wait!! I think I'll knit up my Montego Bay scarf during that . . . I would be at least slightly embarrassed to bring along my acrylic feathers and fans baby blanket. Not that knitters are judgmental, just . . well, I would feel inadequate with that thing in tow. Besides, if I take it to work I may be finished with it by Saturday!