Well, I admit - I'm completely impressed with myself. It may take a lot of time, and a lot of ripping, and a lot of tinking, but I'm doing it! I'm really doing it! I'm knitting lace! I have no idea how to photograph it, since it's unblocked and kind of general mess . . but there it is. I can do it!
I realized a few nights ago that I would knit 10 rows, and rip out 5, knit 10 rows, rip out 5. This was becoming demoralizing and time consuming. I discovered a cure -- obsessive life lines! In fact, yesterday when I attempted 15 rows without life lines, I paid dearly. They all got ripped back. It seems that one is necessary every 4 rows, because invariably, I miss something, and when I go back to fix it, stitches get dropped. Madness.
In other news: Josephine is almost done! I'm knitting the cute little cap sleeves on, and
then the neckline finish. I'm really happy with my cast on for this one, so I don't want to do the bottom 'finishing'.
I'm at the heel turning portion of my toe up sock. That's at least a little daunting. I don't think I'm any good at short rows. I suppose I'll get LOTS of practice. (This photo embodies everything I don't like about socks. See how long it looks? That's how long it
feels
too!)
My Knitty board SP sent me some mail. I find it very, very cool. Check it out: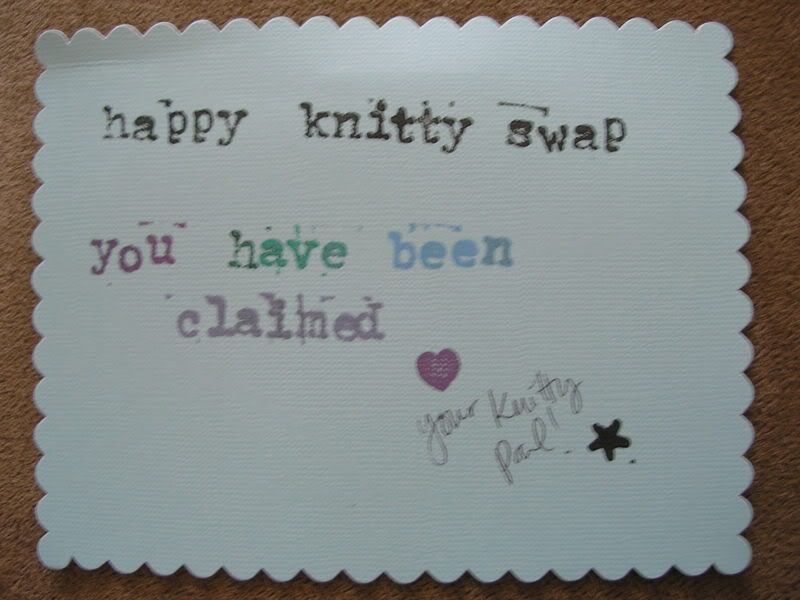 All in all, it was a very full weekend. We cleaned our basement
I got new wheels for my Longboard
This is my side table right now. As you can see, it's a mess.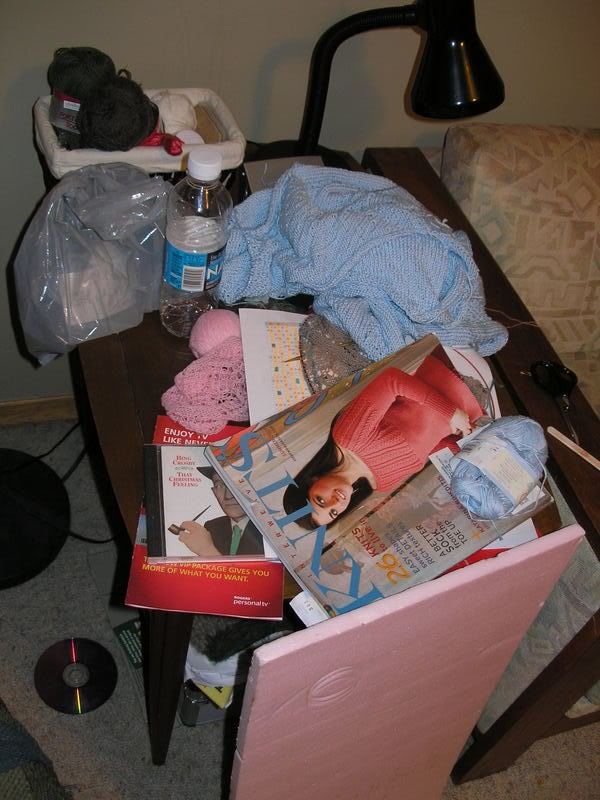 The Blue pile is Josephine. The pink is Leda's dream. The tan is MS3. The Bing Christmas album is for added ambiance. It came out of hiding during our cleaning spree.