I've become lazy . . . oh not with my knitting! But with just about everything else. I blame my formative years. The ones where I had summers off. Sigh. I miss those years. Sometimes.
So here I am, with photos to share. Yes, you heard right, there are photos today! Lots of them.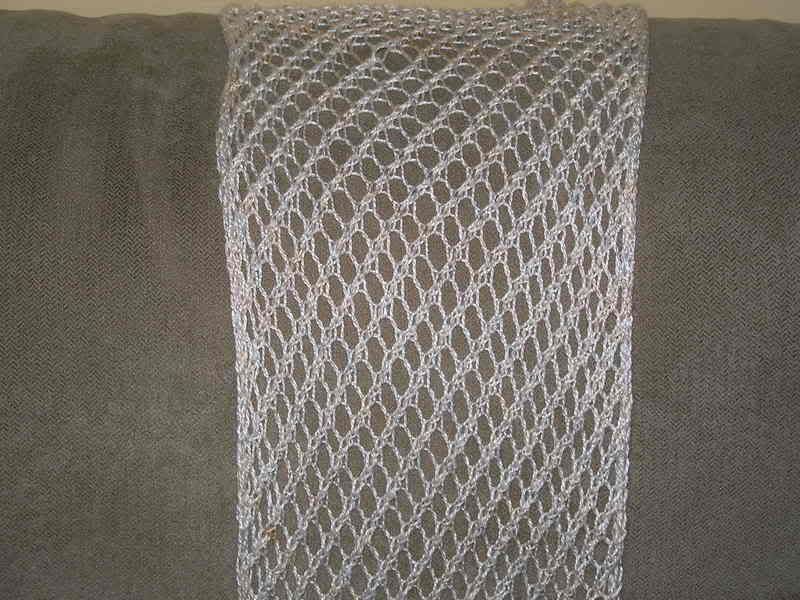 Let's begin with the Montego Bay scarves. Since they've been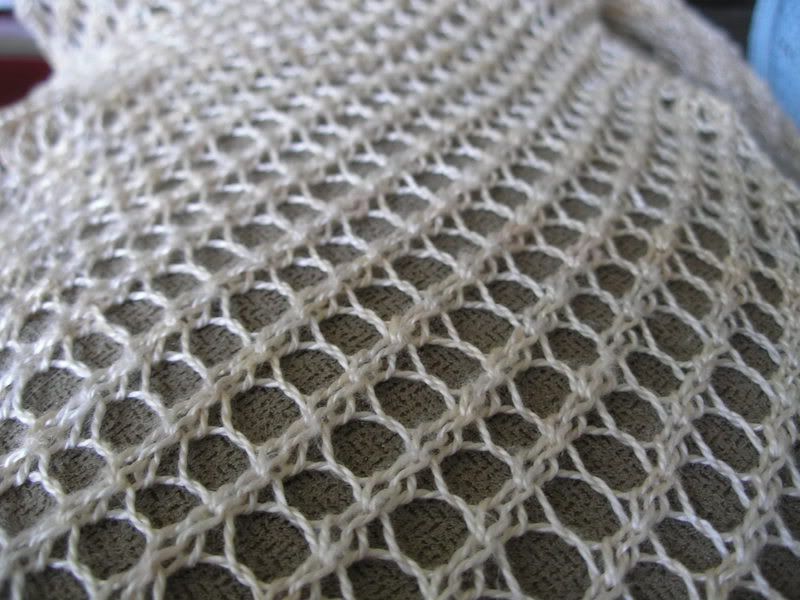 done for a long while now . . .
First, I made one in Handmaiden lace silk. It's really light and thin. I feel really tall and thin when I wear this scarf. I'm sure I don't LOOK tall and thin, but there it is.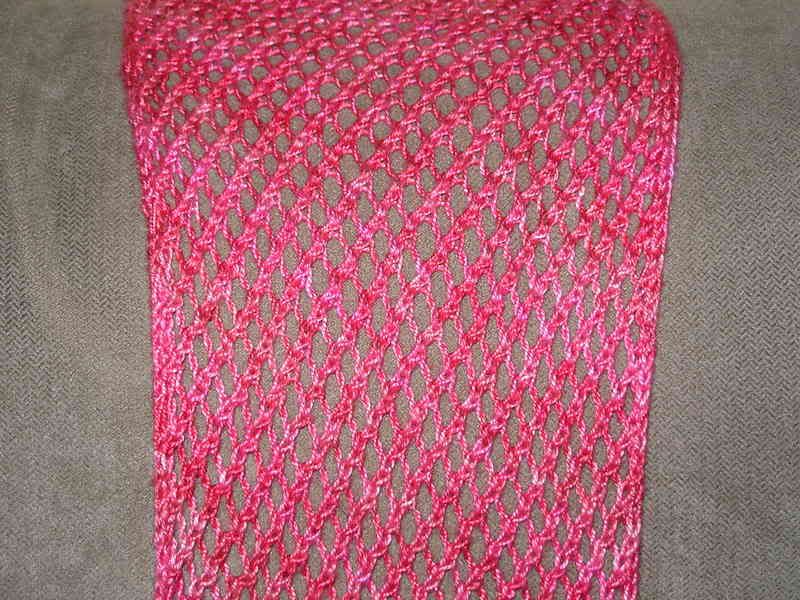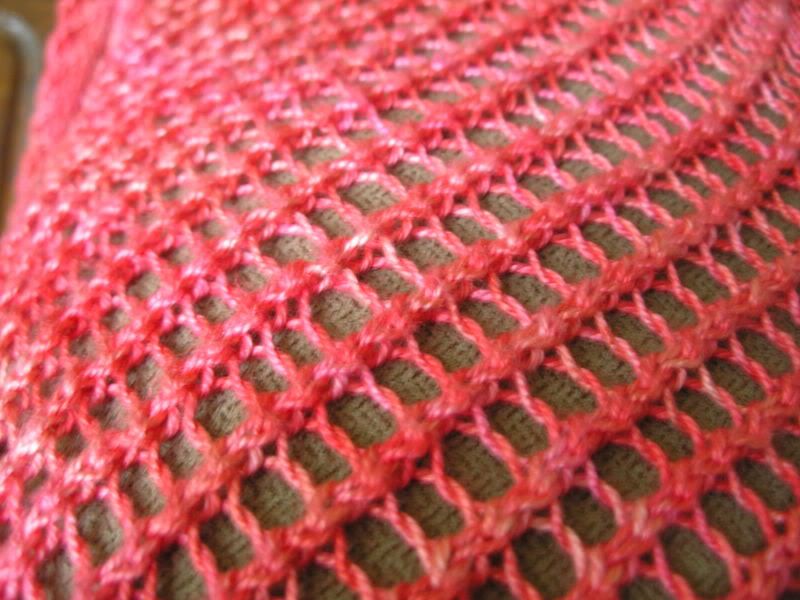 When that one was done, I liked the pattern so much I made another! Round 2 was done in the called for yarn, Handmaiden Sea Silk in the berry colourway. It's a much more dense scarf, with really different stitch definition.
There are no photos for this one, but let me tell you about the MS3 mis-hap. You would think I would have learned my lesson by now. I was all the way up to row 85 - just 15 rows to go on the clue - when I dropped a stitch. It unraveled three rows. I painstakingly picked it up, convinced myself everything was fine, and moved on to row 86. On row 87, it became apparent that everything was not fine. The whole thing was off. I started tinking. I tinked about 4 rows, when approximately 10 more stitches jumped off the needles. I closed my eyes, took a deep breath, and started ripping. It only hurt a little. Now I'm back at row 30-something, working with beads I like much better. I can even see them! That was Monday morning.
In further Monday tragedy -- I was almost done Josephine! I even caught the
at the same time
in the decreases on the pattern, and I was feeling so pleased with myself . . but the stitch count wasn't adding up. Something was wrong. I checked the internet - no help. I posted on Knitty - oddly enough, no help. So I went back to the pattern, and read more closely. I had caught the 'every four rows', I had missed the 'and every other row'. I got lots of ripping practice on Monday.
I don't have the opportunity to focus strictly on Josephine on weekdays, but this is how much I have done now. And it's done correctly.
And to make me feel better, here is the back, completed.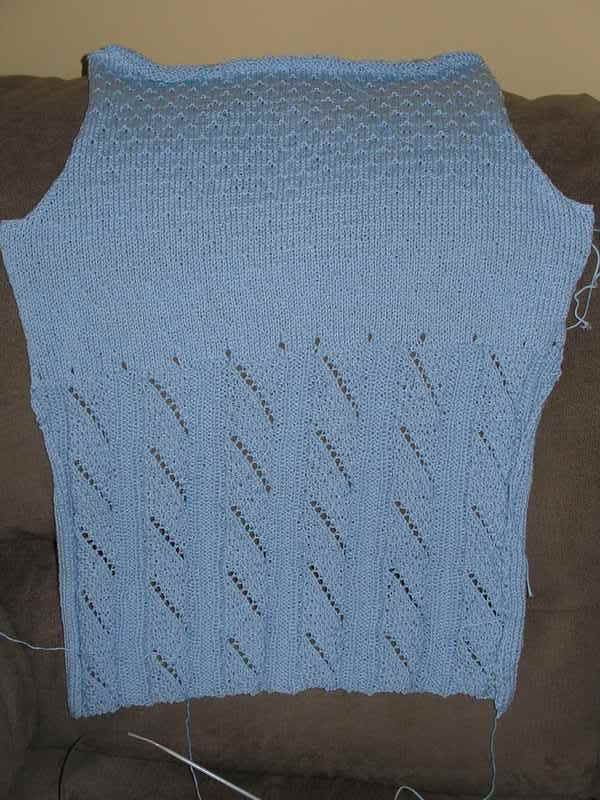 And, even though I haven't touched it in weeks, I photographed my toe up sock . . see? Isn't it lovely?