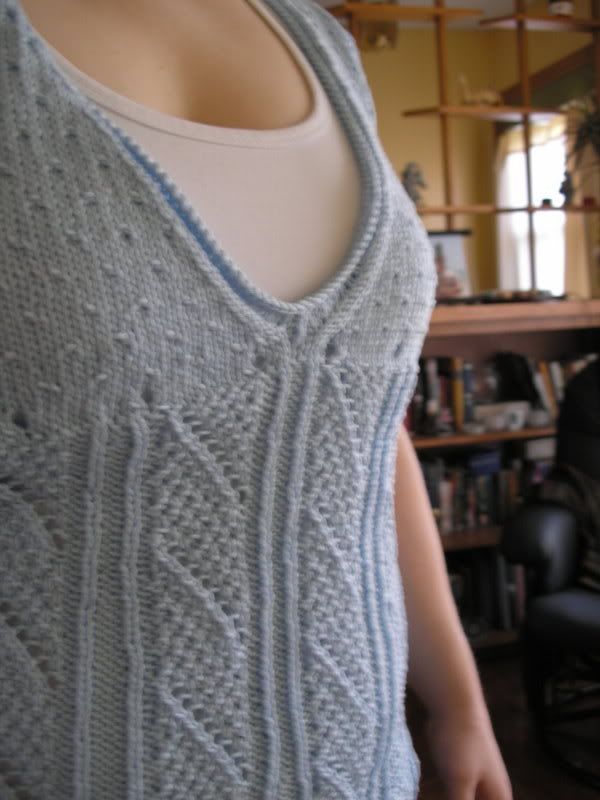 I spent hours on the couch this morning, plugging away at finishing Josephine - and I think it's safe to say it was worth it!
I also think it's safe to say that taking photos of your own handiwork is fairly difficult. Ignore the blurry.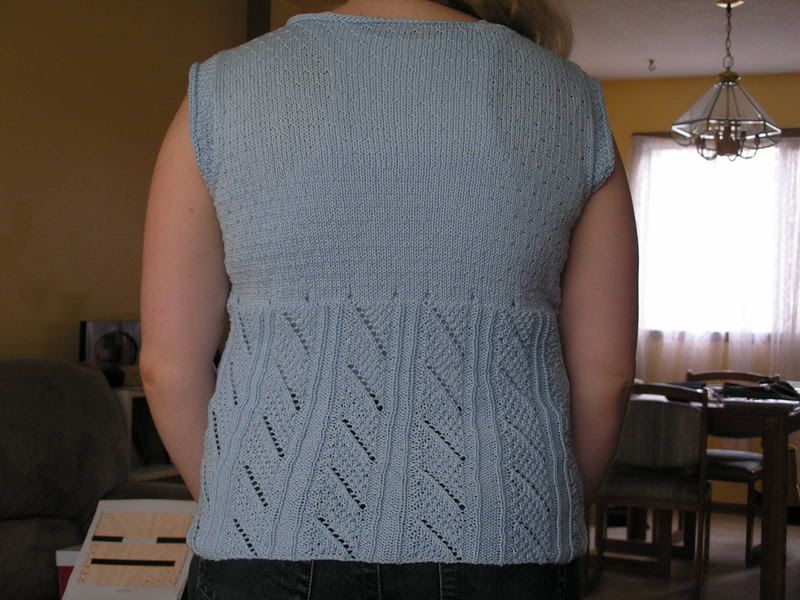 And perhaps it's safe to say that Mr. Wonderful's camera work is not quite as arty as mine -- but he's not restricted to armslength images. (Hey, look! MS3 chart in the lower left corner)
Details: Josephine from the Summer IK, in Patons Grace, Sky. I bought precisely as much as the pattern said to get, and returned 2 full skeins! WOO! (I was very happy with that).
Decided not to make the tie - I don't think it needs it, and did the neck variation suggested on the IK KAL. Other modifications? Well, I don't think I did the sleeves exactly right, but then I don't think I exactly care. Design feature.
I foresee a lot of wearing in Josephine's future.