This is the cabled work of art I made Mr. Wonderful. Yes, I started it before I had the ring - no we did not fall prey to the fabled 'sweater curse'. I can't say I wasn't apprehensive starting it though. It took me years to complete - there was a lot going on! I had to plan my wedding (not alot of knitting time available when you're planning a wedding) and knit a different cabled work of art for a family member's boyfriend's father . . . it was madness. But it's done, and he says it's super warm - and it looks great . . . except the neck. That sits a little funny. I'll get over it.
To the right, you can see a last minute knit I whipped up for our niece's first birthday. I can't say I love it . . but her mom does, and I suppose that's what matters.
And finally, we have the lovely little dress I knitted up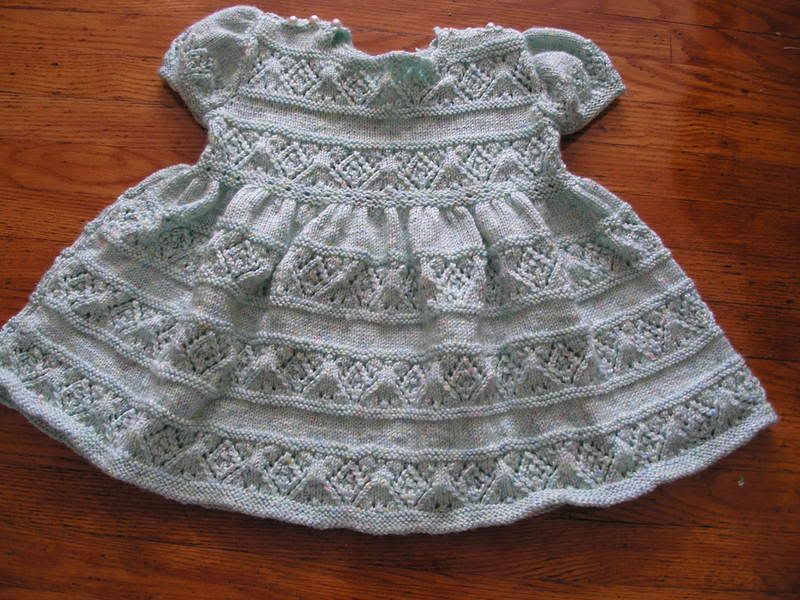 for her as well. This dress was initially started for another baby in our family. I was told not to bother by the mother as she would never put her child in something so 'indecent'. I shelved this for about 4 years due to that comment, but I've been working on clearing out the 'Unfinished' bin in the closet, and this was just begging to be completed. It is absolutely beautiful, and fit our niece perfectly -- even better, I know HER mother appreciates the handknits her kids get! Resultantly, they get a lot of ha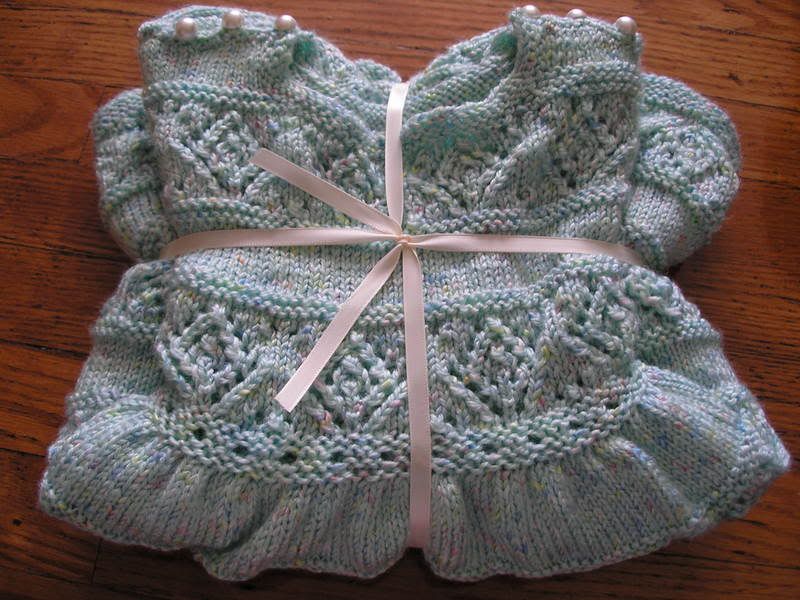 ndmade stuff . . . lucky kids!
There's also a red zip cardigan I made for my husband, which needs it's zipper stitched in, and there were 2 hats, and a few scarves as well . . . all completed in the last few months! Seriously - I knit
all the time!